Leading source for Daewoo Hydraulic Pumps
Hello there! Do you happen to be looking for a hydraulic pump for your Daewoo excavator? Look no further than Summit Tractor Parts! We offer a wide variety of genuine and aftermarket options that are tailored to fit your machine and budget. Our Daewoo hydraulic pumps are designed to offer the same quality and performance as OEM assemblies, but at a much more affordable price point. Also, each pump of ours comes with a 1-year warranty, giving you peace of mind.
If you prefer to have your pump reconditioned, we have you covered with our excellent selection of OEM and aftermarket spare parts. And if you would rather leave it to the experts, we also offer a 'repair and return' service.
Using the 'Hydraulic Pump Finder' tool below, we make it easy for you to determine the right pump for your excavator. Request a quote today and let our expert team provide an affordable solution, so that your equipment can run at peak performance once again. You can count on Summit Tractor Parts for superior quality and service.
Call us today at 866-695-0970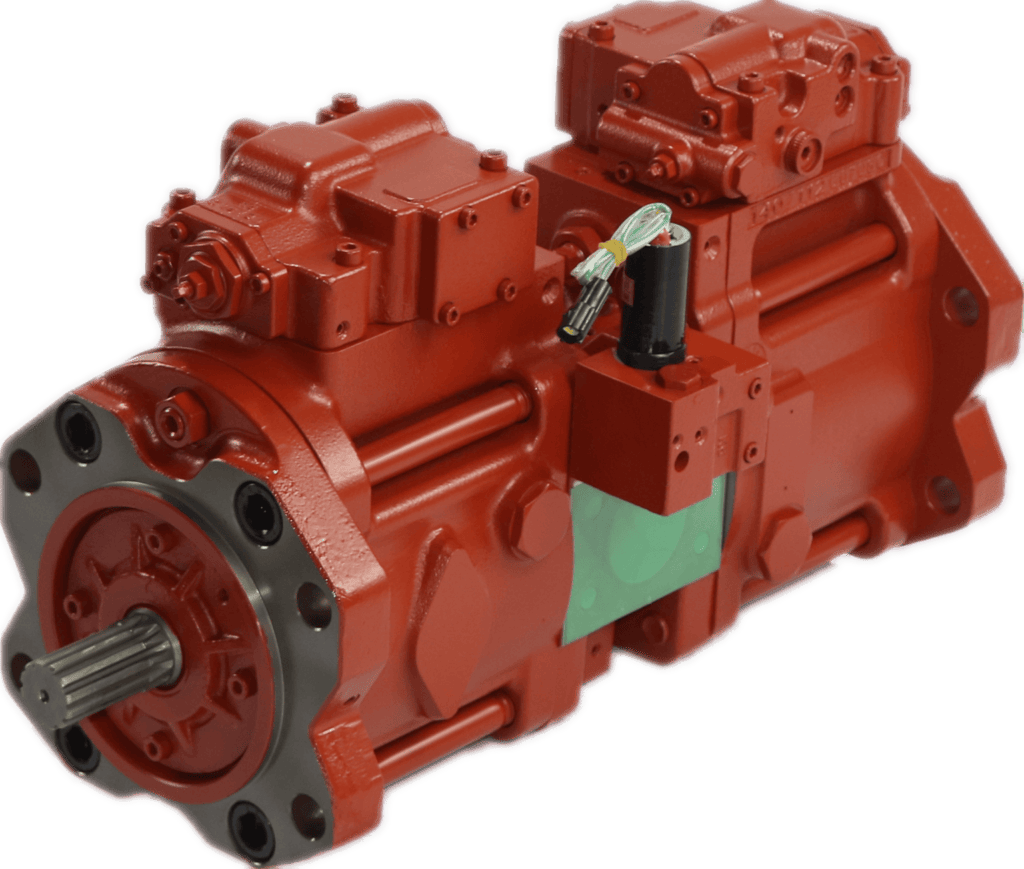 Looking for a different part?
Summit Tractor Parts is committed to supporting the following list of models with main hydraulic pumps, pilot pumps, and repair parts. If you need any assistance identifying the correct hydraulic pump for your machine, please use the "Hydraulic Pump Finder" above or give us a call.
| | | |
| --- | --- | --- |
| Daewoo | DH130 | 2401-9041P |
| Daewoo | DH170 | 2401-9095A |
| Daewoo | DH220LC | 2401-9084 |
| Daewoo | S120W | 2401-9113P |
| Daewoo | S130-2 | 2401-6228 |
| Daewoo | S130-3 | 2401-9186 |
| Daewoo | S130LC-V | 2401-9236 |
| Daewoo | S130W-V | 401-00252B |
| Daewoo | S140W-V | 401-00161A |
| Daewoo | S170-3 | 2401-9223 |
| Daewoo | S210W-V | 401-00060 |
| | | |
| --- | --- | --- |
| Daewoo | S220LC-3 | 2401-9158 |
| Daewoo | S220LC-V | 2401-9225 |
| Daewoo | S225LC-V | 401-00356A |
| Daewoo | S250LC-V | 401-00347 |
| Daewoo | S290LC-V | 2401-9233 |
| Daewoo | S300LC-V | 401-00225A |
| Daewoo | S300LC-V | 401-00424C |
| Daewoo | S330LC-V | 2401-9261 |
| Daewoo | S400LC-3 | 2401-9165A |
| Daewoo | S400LC-V | 401-00071 |
| Daewoo | S450LC-3 | 2401-9200 |
| Daewoo | S450LC-V | 401-00040A |