Premier provider of Bobcat Slewing Rings
Hey there! Searching high and low for a reliable and cost-effective slewing ring can be a real hassle. But don't worry, we're here to help! At Summit Tractor Parts, we have a fantastic selection of Bobcat slewing rings and hardware kits for nearly every model of mini excavator – and at prices that won't break the bank.
Our DYCO slewing rings are specifically designed to provide the same top-quality performance and functionality as genuine or OEM assemblies, but without the hefty price tag. With a 1-year warranty included, you can be sure you're getting great value for your money and peace of mind too.
To find the most suitable part for your machine, check out our handy slewing ring lookup tool below. Once you've got what you need, just send us a quote request, and our team will be in touch with affordable solutions in no time. Trust us, your equipment will be back up and running smoothly before you know it!
Call us today at 866-695-0970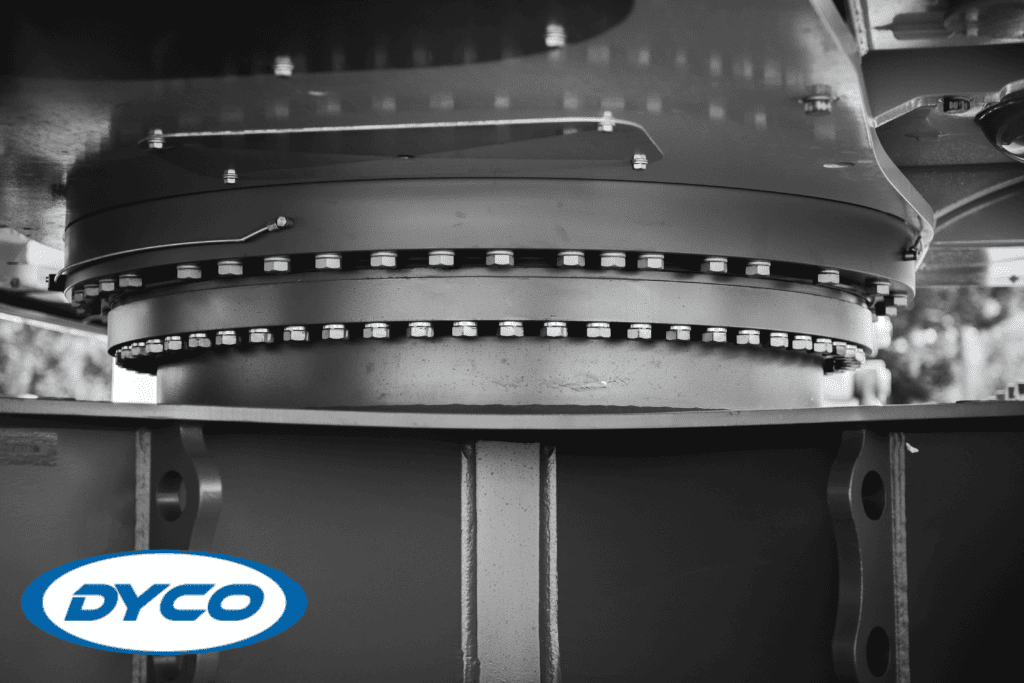 With DYCO at the core, you can expect

peak performance from your excavator!
DYCO Delivers Dependability
Looking for a different part?
Summit Tractor Parts is committed to supporting the following list of models with DYCO slewing rings and hardware kits. If you need any assistance identifying the correct slewing ring for your machine, please use the "slewing ring lookup"  tool above or give us a call.
| | | |
| --- | --- | --- |
| Bobcat | 100 | 6638665 |
| Bobcat | 116 | 6638665 |
| Bobcat | 116 | 6639003 |
| Bobcat | 130 | 6639029 |
| Bobcat | 231 | 6655124 |
| Bobcat | 316A | NTS1-92000 |
| Bobcat | 320 | 6652015 |
| Bobcat | 320 | 6674671 |
| Bobcat | 320D | 6674671 |
| Bobcat | 320G | 6674671 |
| Bobcat | 320J | 6674671 |
| Bobcat | 321 | 6690160 |
| Bobcat | 321K | 6690160 |
| Bobcat | 322 | 6652015 |
| Bobcat | 322 | 6674671 |
| Bobcat | 322C | 6674671 |
| Bobcat | 322D | 6674671 |
| Bobcat | 322G | 6674671 |
| Bobcat | 323 | 6674671 |
| Bobcat | 323J | 6674671 |
| Bobcat | 323K | 6690160 |
| Bobcat | 324 | 6690160 |
| Bobcat | 324M | 6690160 |
| Bobcat | 325 | 6655124 |
| Bobcat | 325C | 6655124 |
| Bobcat | 325D | 6655124 |
| Bobcat | 325G | 6655124 |
| Bobcat | 328 | 6655124 |
| Bobcat | 328D | 6655124 |
| Bobcat | 328E | 6655124 |
| Bobcat | 328G | 6655124 |
| Bobcat | 329 | 6655124 |
| Bobcat | 329G | 6655124 |
| Bobcat | 331 | 6655124 |
| Bobcat | 331D | 6655124 |
| Bobcat | 331E | 6655124 |
| Bobcat | 331G | 6655124 |
| Bobcat | 334 | 6655124 |
| Bobcat | 334D | 6655124 |
| Bobcat | 334G | 6655124 |
| Bobcat | 335 | 6678952 |
| | | |
| --- | --- | --- |
| Bobcat | 335G | 6678952 |
| Bobcat | 337 | 6668731 |
| Bobcat | 337D | 6668731 |
| Bobcat | 337G | 6668731 |
| Bobcat | 341 | 6668731 |
| Bobcat | 341D | 6668731 |
| Bobcat | 341G | 6668731 |
| Bobcat | 425 | 6678952 |
| Bobcat | 425G | 6678952 |
| Bobcat | 428 | 6678952 |
| Bobcat | 428G | 6678952 |
| Bobcat | 430 | 6678952 |
| Bobcat | 430AG | 6678952 |
| Bobcat | 430D | 6678952 |
| Bobcat | 430G | 6678952 |
| Bobcat | 430HAG | 6678952 |
| Bobcat | 435AG | 6668731 |
| Bobcat | 435EG | 6668731 |
| Bobcat | 435G | 6668731 |
| Bobcat | 435HAG | 6668731 |
| Bobcat | 435HEG | 6668731 |
| Bobcat | 435HG | 6668731 |
| Bobcat | 442 | 560961455 |
| Bobcat | 442A | 560961455 |
| Bobcat | 442B | 560961455 |
| Bobcat | 442C | 560961455 |
| Bobcat | 442D | 560961455 |
| Bobcat | 442E | 560961455 |
| Bobcat | E16AM | 6690160 |
| Bobcat | E25 | 7153297 |
| Bobcat | E26 | 7153297 |
| Bobcat | E32 | 6692964 |
| Bobcat | E35 | 6692964 |
| Bobcat | E42 | 6692961 |
| Bobcat | E45 | 6692962 |
| Bobcat | E50 | 6692962 |
| Bobcat | E55 | 6692962 |
| Bobcat | X220 | 6652015 |
| Bobcat | X225 | 6652016 |
| Bobcat | X325 | 6652016 |
| Bobcat | X331 | 6655124 |