Caterpillar Slewing Rings
Leading source for Caterpillar Slewing Rings
Looking for an affordable and reliable slewing ring for your excavator or mini excavator can be exhausting. That's why we at Summit Tractor Parts are here to help! We have an extensive inventory of Caterpillar slewing rings and hardware kits that are suitable for all models.
Our DYCO slewing rings are designed to deliver the same performance, functionality, and quality as genuine or OEM assemblies but at a much lower cost. Plus, with a 1-year warranty, they provide great value for money and assurance to our customers.
We suggest using the slewing ring lookup tool below to quickly find the applicable part for your machine and submit a quote request. Our team will respond promptly with affordable solutions, ensuring that your equipment runs seamlessly again.
Call us today at 866-695-0970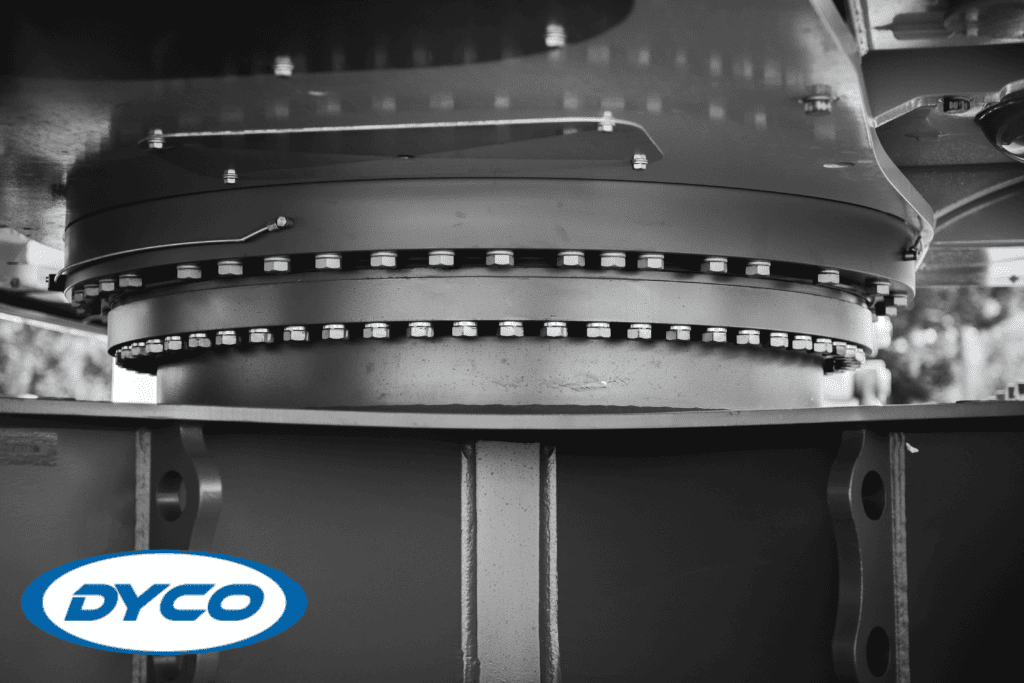 With DYCO at the core, you can expect

peak performance from your excavator!
DYCO Delivers Dependability
Looking for a different part?
Summit Tractor Parts is committed to supporting the following list of models with DYCO slewing rings and hardware kits. If you need any assistance identifying the correct slewing ring for your machine, please use the "slewing ring lookup"  tool above or give us a call.
| | | |
| --- | --- | --- |
| Caterpillar | 205 | 5W2786 |
| Caterpillar | 205B | 5W2786 |
| Caterpillar | 206 | 5W2786 |
| Caterpillar | 206B | 5W2786 |
| Caterpillar | 211 | 5W2786 |
| Caterpillar | 211B | 5W2786 |
| Caterpillar | 212 | 5W2786 |
| Caterpillar | 212B | 5W2786 |
| Caterpillar | 215 | 5C-0451 |
| Caterpillar | 215B | 5C-0451 |
| Caterpillar | 215B | 5C-0451 |
| Caterpillar | 215D | 5C-0451 |
| Caterpillar | 219 | 5C-0451 |
| Caterpillar | 219D | 5C-0451 |
| Caterpillar | 225 | 8K-4127 |
| Caterpillar | 225B | 8K-4127 |
| Caterpillar | 225D | 8K-4127 |
| Caterpillar | 229 | 8K-4127 |
| Caterpillar | 229D | 8R-6205 |
| Caterpillar | 231 | 8R-6205 |
| Caterpillar | 231D | 8R-6205 |
| Caterpillar | 235 | 9K9198 |
| Caterpillar | 245 | 3V-4522 |
| Caterpillar | 245 | 5V-2427 |
| Caterpillar | 245B | 5V-2427 |
| Caterpillar | 245B-II | 5V-2427 |
| Caterpillar | 245D | 5V-2427 |
| Caterpillar | 301.5 | 216-8922 |
| Caterpillar | 301.5CR | 213-1517 |
| Caterpillar | 301.6 | 216-8922 |
| Caterpillar | 301.6C | 213-1517 |
| Caterpillar | 301.8 | 216-8922 |
| Caterpillar | 301.8C | 213-1517 |
| Caterpillar | 302.5 | 140-4023 |
| Caterpillar | 302.5C | 242-9326 |
| Caterpillar | 302CCR | 275-4974 |
| Caterpillar | 302CSR | 299-3616 |
| Caterpillar | 303.5 | 172-1962 |
| Caterpillar | 303.5C | 260-6348 |
| Caterpillar | 303.5C CR | 260-6348 |
| Caterpillar | 303.5D | 260-6348 |
| Caterpillar | 303.5D CR | 260-6345 |
| Caterpillar | 303.5E | 260-6348 |
| Caterpillar | 303.5E2 CR | 260-6348 |
| Caterpillar | 303C CR | 260-6348 |
| Caterpillar | 303C SR | 237-7880 |
| Caterpillar | 303CR | 193-7034 |
| Caterpillar | 303E CR | 260-6348 |
| Caterpillar | 303SR | 237-7880 |
| Caterpillar | 304 CR | 198-0856 |
| Caterpillar | 304.5 | 172-2717 |
| Caterpillar | 304C CR | 260-6345 |
| Caterpillar | 304C SR | 323-8114 |
| Caterpillar | 304D CR | 260-6348 |
| Caterpillar | 304E | 260-6348 |
| Caterpillar | 304E2 | 260-6348 |
| Caterpillar | 304E2 | 260-6348 |
| Caterpillar | 304E2 CR | 260-6348 |
| Caterpillar | 305 | 198-0856 |
| Caterpillar | 305 CR | 198-0856 |
| Caterpillar | 305.5 | 155-6799 |
| Caterpillar | 305.5D | 260-6345 |
| Caterpillar | 305.5D CR | 260-6345 |
| Caterpillar | 305.5E | 260-6345 |
| Caterpillar | 305.5E CR | 260-6345 |
| Caterpillar | 305C CR | 260-6345 |
| Caterpillar | 305D CR | 260-6345 |
| Caterpillar | 305E | 260-6345 |
| Caterpillar | 305E2 | 260-6345 |
| Caterpillar | 305E2 CR | 260-6345 |
| Caterpillar | 305SR | 155-6799 |
| Caterpillar | 306 | 155-6799 |
| Caterpillar | 306E | 155-6799 |
| Caterpillar | 306E2 | 260-6345 |
| Caterpillar | 307 | 102-6377 |
| Caterpillar | 307B | 114-1565 |
| Caterpillar | 307C | 148-4741 |
| Caterpillar | 307C SB | 148-4741 |
| Caterpillar | 307D | 148-4741 |
| Caterpillar | 307E | 148-4741 |
| Caterpillar | 307E2 | 148-4741 |
| Caterpillar | 307SSR | BA4890200 |
| Caterpillar | 308B | 123-1703 |
| Caterpillar | 308C CR | 171-9393 |
| Caterpillar | 308C SR | 171-9393 |
| Caterpillar | 308D CR | 171-9393 |
| Caterpillar | 308D SR | 171-9393 |
| Caterpillar | 308E | 148-4741 |
| Caterpillar | 308E CR | 171-9393 |
| Caterpillar | 308E SR | 171-9393 |
| Caterpillar | 308E2 | 148-4741 |
| Caterpillar | 308E2 CR | 171-9393 |
| Caterpillar | 308E2 SR | 171-9393 |
| Caterpillar | 311CU | 229-1077 |
| Caterpillar | 311D RR | 229-1077 |
| Caterpillar | 311FL RR | 229-1077 |
| Caterpillar | 312 | 6I-6411 |
| Caterpillar | 312 | 4I-7417 |
| Caterpillar | 312B | 6I-6411 |
| Caterpillar | 312B L | 6I-6411 |
| Caterpillar | 312C | 229-1077 |
| Caterpillar | 312D | 229-1077 |
| Caterpillar | 312D2 | 229-1077 |
| Caterpillar | 312E | 333-3080 |
| Caterpillar | 312F | 229-1077 |
| Caterpillar | 312L | 6I-6411 |
| Caterpillar | 312L | 4I-7417 |
| Caterpillar | 313B CR | 171-9396 |
| Caterpillar | 313C CR | 191-2597 |
| Caterpillar | 313C SR | 191-2597 |
| Caterpillar | 313D CR | 191-2597 |
| Caterpillar | 313D SR | 191-2597 |
| Caterpillar | 313F | 229-1077 |
| Caterpillar | 314C CR | 191-2597 |
| Caterpillar | 314C SR | 191-2597 |
| Caterpillar | 314D CR | 191-2597 |
| Caterpillar | 314D SR | 191-2597 |
| Caterpillar | 315 | 114-1458 |
| Caterpillar | 315B | 114-1458 |
| Caterpillar | 315C | 229-1080 |
| Caterpillar | 315D | 267-6831 |
| Caterpillar | 315D LCR | 267-6831 |
| Caterpillar | 316E | 267-6831 |
| Caterpillar | 317 | 114-1458 |
| Caterpillar | 317B | 114-1458 |
| Caterpillar | 317D2 | 190-8207 |
| Caterpillar | 318C | 199-4646 |
| Caterpillar | 318D | 267-6831 |
| Caterpillar | 318D2 | 267-6831 |
| Caterpillar | 318E | 267-6831 |
| Caterpillar | 319C | 199-4646 |
| Caterpillar | 319D | 267-6831 |
| Caterpillar | 319D LN | 267-6831 |
| Caterpillar | 320 | 7Y-1561 |
| Caterpillar | 320B | 7Y-1563 |
| | | |
| --- | --- | --- |
| Caterpillar | 320B | 7Y-1561 |
| Caterpillar | 320B L Europe | 114-1414 |
| Caterpillar | 320BU | 7Y-1563 |
| Caterpillar | 320C | 227-6081 |
| Caterpillar | 320C LN | 148-4691 |
| Caterpillar | 320C U | 227-6081 |
| Caterpillar | 320D | 227-6081 |
| Caterpillar | 320D LN | 148-4691 |
| Caterpillar | 320D RR | 227-6081 |
| Caterpillar | 320D2 | 227-6081 |
| Caterpillar | 320E L | 333-2971 |
| Caterpillar | 320EL RR | 227-6081 |
| Caterpillar | 320L | 7Y-1563 |
| Caterpillar | 321B | 161-7807 |
| Caterpillar | 321C CR | 227-6084 |
| Caterpillar | 321D CR | 227-6084 |
| Caterpillar | 322 | 110-7166 |
| Caterpillar | 322B | 110-7166 |
| Caterpillar | 322C | 227-6085 |
| Caterpillar | 322C FM | 227-6085 |
| Caterpillar | 322C LN | 227-6085 |
| Caterpillar | 323D | 148-4691 |
| Caterpillar | 323D L | 227-6081 |
| Caterpillar | 323D LN | 148-4691 |
| Caterpillar | 323D2L | 227-6081 |
| Caterpillar | 323E L | 333-2971 |
| Caterpillar | 323F L | 333-2971 |
| Caterpillar | 324D | 227-6085 |
| Caterpillar | 324D FM | 227-6085 |
| Caterpillar | 324E | 227-6085 |
| Caterpillar | 324E LN | 227-6085 |
| Caterpillar | 325 | 7Y-0745 |
| Caterpillar | 325B | 114-1475 |
| Caterpillar | 325C | 199-4475 |
| Caterpillar | 325C FM | 199-4475 |
| Caterpillar | 325C L | 199-4475 |
| Caterpillar | 325C LN | 199-4475 |
| Caterpillar | 325D | 199-4475 |
| Caterpillar | 325D FM | 199-4475 |
| Caterpillar | 325F LR | 199-4475 |
| Caterpillar | 325L | 7Y-0745 |
| Caterpillar | 328DL CR | 267-6833 |
| Caterpillar | 329D | 199-4475 |
| Caterpillar | 329D2 | 199-4475 |
| Caterpillar | 329E | 199-4475 |
| Caterpillar | 329F | 199-4475 |
| Caterpillar | 330 | 7Y-0933 |
| Caterpillar | 330B | 7Y-0933 |
| Caterpillar | 330B (HD) | 191-2560 |
| Caterpillar | 330C FMHW | 199-4658 |
| Caterpillar | 330C MH | 227-6091 |
| Caterpillar | 330CL | 227-6089 |
| Caterpillar | 330CL (HD) | 227-6091 |
| Caterpillar | 330D FMGF | 199-4658 |
| Caterpillar | 330D2 L | 199-4475 |
| Caterpillar | 330DL | 227-6089 |
| Caterpillar | 330F L | 199-4475 |
| Caterpillar | 330L | 7Y-0933 |
| Caterpillar | 335FL CR | 267-6833 |
| Caterpillar | 336D2 | 227-6089 |
| Caterpillar | 336DL | 227-6089 |
| Caterpillar | 336DL (HD) | 199-4658 |
| Caterpillar | 336E L | 333-3067 |
| Caterpillar | 336E LH (Hybrid) | 333-3067 |
| Caterpillar | 336FL | 333-3067 |
| Caterpillar | 340D2L | 199-4658 |
| Caterpillar | 340DL | 199-4658 |
| Caterpillar | 345B | 136-2969 |
| Caterpillar | 345B-II | 227-6094 |
| Caterpillar | 345C (MH) | 227-6169 |
| Caterpillar | 345C MH | 227-6094 |
| Caterpillar | 345CL | 227-6053 |
| Caterpillar | 345CL (HD) | 227-6169 |
| Caterpillar | 345DL | 227-6053 |
| Caterpillar | 349D2L | 227-6053 |
| Caterpillar | 349DL | 227-6053 |
| Caterpillar | 349E | 333-3044 |
| Caterpillar | 350 | 102-6392 |
| Caterpillar | 350L | 102-6392 |
| Caterpillar | 365B | 191-2647 |
| Caterpillar | 365B | 267-6788 |
| Caterpillar | 365B-II | 267-6788 |
| Caterpillar | 365CL | 267-6788 |
| Caterpillar | 375 | 6I-6330 |
| Caterpillar | 385B | 199-4491 |
| Caterpillar | 385CL | 199-4491 |
| Caterpillar | 385CL FS | 199-4491 |
| Caterpillar | 390DL | 199-4491 |
| Caterpillar | 390FL | 199-4491 |
| Caterpillar | 5080F (Shovel) | 6I-6330 |
| Caterpillar | 5090B (Shovel) | 199-4491 |
| Caterpillar | 568FM | 199-4658 |
| Caterpillar | E110 | C84890102 |
| Caterpillar | E110B | D34890203 |
| Caterpillar | E120 | C84890102 |
| Caterpillar | E120B | D34890203 |
| Caterpillar | E140 | 093-7013 |
| Caterpillar | E180 | 094-1808 |
| Caterpillar | E200B | 085-7964 |
| Caterpillar | E240 | 099-2075 |
| Caterpillar | E240B | 099-2075 |
| Caterpillar | E300 | 096-1950 |
| Caterpillar | E300B | 096-1950 |
| Caterpillar | E450 | 099-1990 |
| Caterpillar | E70 | B74890201 |
| Caterpillar | E70B | BA4890200 |
| Caterpillar | M3022 | 221-6764 |
| Caterpillar | M3024 | 221-6764 |
| Caterpillar | M312 | 144-7750 |
| Caterpillar | M313C | 205-9913 |
| Caterpillar | M313D | 205-9913 |
| Caterpillar | M315 | 111-1991 |
| Caterpillar | M315C | 190-8207 |
| Caterpillar | M315D | 190-8207 |
| Caterpillar | M316C | 190-8207 |
| Caterpillar | M316D | 190-8207 |
| Caterpillar | M316F | 190-8207 |
| Caterpillar | M318 | 111-1991 |
| Caterpillar | M318C | 190-8207 |
| Caterpillar | M318C MH | 221-6764 |
| Caterpillar | M318D | 190-8207 |
| Caterpillar | M318D MH | 221-6764 |
| Caterpillar | M318F | 190-8207 |
| Caterpillar | M320 | 132-6543 |
| Caterpillar | M320D2 | 190-8207 |
| Caterpillar | M320F | 190-8207 |
| Caterpillar | M322C | 221-6764 |
| Caterpillar | M322C MH | 221-6764 |
| Caterpillar | M322D | 221-6764 |
| Caterpillar | M322D MH | 221-6764 |
| Caterpillar | M322D2 | 221-6764 |
| Caterpillar | M322M2 DH | 221-6764 |
| Caterpillar | M325B MH | 191-2555 |
| Caterpillar | M325C MH | 284-5726 |
| Caterpillar | M325D MH | 284-5726 |
| Caterpillar | M330D | 199-4658 |