Providing quality Daewoo Slewing Rings
Finding an affordable and dependable slewing ring for your excavator or mini excavator shouldn't be a tedious task. That's where we come in! Summit Tractor Parts is your go-to source for quality Daewoo slewing rings and hardware kits that fit nearly all models.
Our DYCO slewing rings offer the same exceptional performance, functionality, and quality as original or OEM assemblies but at a fraction of the cost. We're confident in our products, which is why we provide a 1-year warranty that guarantees great value and peace of mind for our customers.
Our user-friendly slewing ring lookup tool can help you locate the right part for your machine instantly. Request a quote, and our expert team will respond promptly with budget-friendly solutions that will restore the seamless operation of your equipment. Trust us to provide quality and affordability every time!
Call us today at 866-695-0970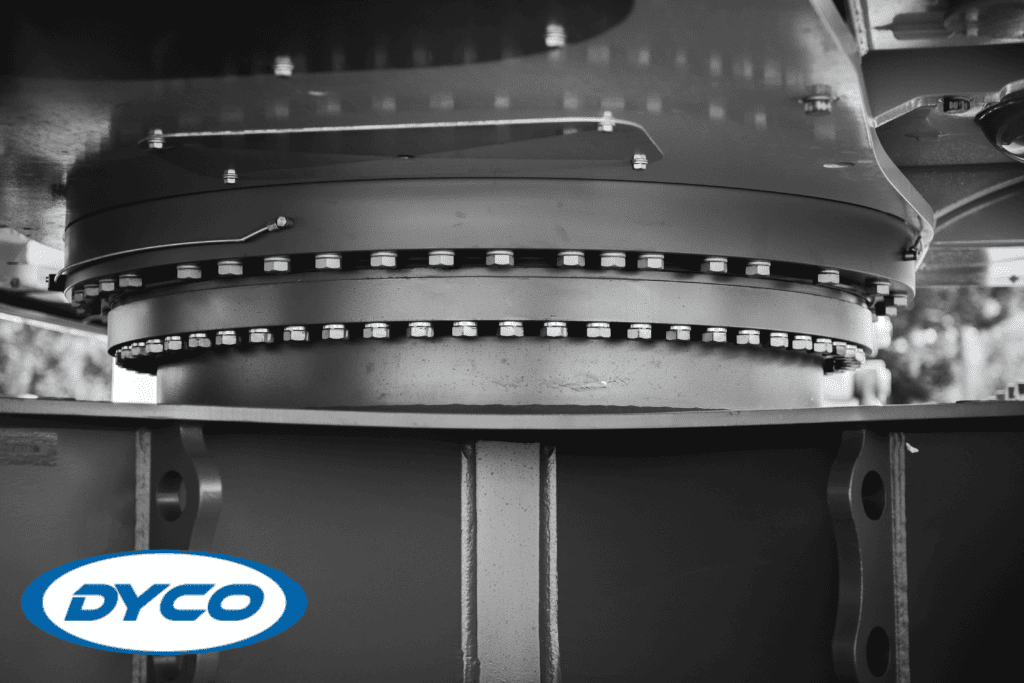 With DYCO at the core, you can expect

peak performance from your excavator!
DYCO Delivers Dependability
Looking for a different part?
Summit Tractor Parts is committed to supporting the following list of models with DYCO slewing rings and hardware kits. If you need any assistance identifying the correct slewing ring for your machine, please use the "slewing ring lookup"  tool above or give us a call.
| | | |
| --- | --- | --- |
| Daewoo | DH200LC | 2109-1033 |
| Daewoo | DH220LC | 2109-1033 |
| Daewoo | DH280LC | 2109-9025B |
| Daewoo | DH320LC | 2109-9035 |
| Daewoo | S030 | 2109-9063A |
| Daewoo | S030 Plus | 2109-9063A |
| Daewoo | S035 | 2109-9074 |
| Daewoo | S130-III | 2109-6022 |
| Daewoo | S130LC-V | 2109-6022 |
| Daewoo | S130W-III | 2109-6022 |
| Daewoo | S130W-V | 2109-6022 |
| Daewoo | S140LC-V | 2109-6022 |
| Daewoo | S140W-V | 2109-6022 |
| Daewoo | S150LC-V | 2109-6022 |
| Daewoo | S155LC-V | 2109-6022 |
| Daewoo | S160W-V | 2109-6022 |
| Daewoo | S170-III | 2109-6022 |
| Daewoo | S170LC-V | 2109-6022 |
| Daewoo | S170W-V | 2109-6022 |
| Daewoo | S175LC-V | 2109-6022 |
| Daewoo | S180W-V | 2109-6022 |
| Daewoo | S185W-V | 2109-6022 |
| Daewoo | S200W-III | 2109-1033 |
| Daewoo | S200W-V | 109-00052 |
| Daewoo | S210W-V | 109-00052 |
| Daewoo | S220LC-III | 2109-1033 |
| | | |
| --- | --- | --- |
| Daewoo | S220LC-V | 109-00052 |
| Daewoo | S220-V | 109-00052 |
| Daewoo | S225LC-V | 109-00162 |
| Daewoo | S225NLC-V | 109-00052 |
| Daewoo | S230LC-V | 109-00162 |
| Daewoo | S250LC-V | 109-00030B |
| Daewoo | S255LC-V | 109-00030B |
| Daewoo | S255-V | 109-00030B |
| Daewoo | S280LC-III | 2109-9025B |
| Daewoo | S290LC-V | 2109-9025B |
| Daewoo | S300LC-V | 109-00157 |
| Daewoo | S300LL Forestry | 109-00157 |
| Daewoo | S330LC-3 | 2109-9035 |
| Daewoo | S330LC-V | 2109-1059A |
| Daewoo | S340LC-V | 2109-1059A |
| Daewoo | S400LC-III | 2109-9047 |
| Daewoo | S400LC-V | 2109-1060 |
| Daewoo | S420LC-V | 109-00161 |
| Daewoo | S470LC-V | 109-00159 |
| Daewoo | S500LC-V | 109-00159 |
| Daewoo | S50-V | 2109-9067 |
| Daewoo | S50VG | 109-00149 |
| Daewoo | S55 | 2109-9067 |
| Daewoo | S55-V | 2109-9067 |
| Daewoo | S55-V Plus | 109-00149 |
| Daewoo | S75V | K1008340 |