Your partner for JCB Slewing Rings
Hey there! Are you in the market for a quality and budget-friendly slewing ring for your excavator or mini excavator? Perfect! You've come to the right place! At Summit Tractor Parts, we've got your back!
We've got a huge variety of JCB slewing rings and hardware kits suitable for almost all models. Our DYCO slewing rings perform just as well as genuine or OEM assemblies but come at a much cheaper price. And with a 1-year warranty, we offer unbeatable value for money and peace of mind for our clients.
Thanks to our convenient slewing ring lookup tool, you can find the perfect part for your equipment, and we'll get back to you in no time with a reasonable quote. Let us help you keep your machine running smoothly with our affordable solutions. We appreciate you considering Summit Tractor Parts!
Call us today at 866-695-0970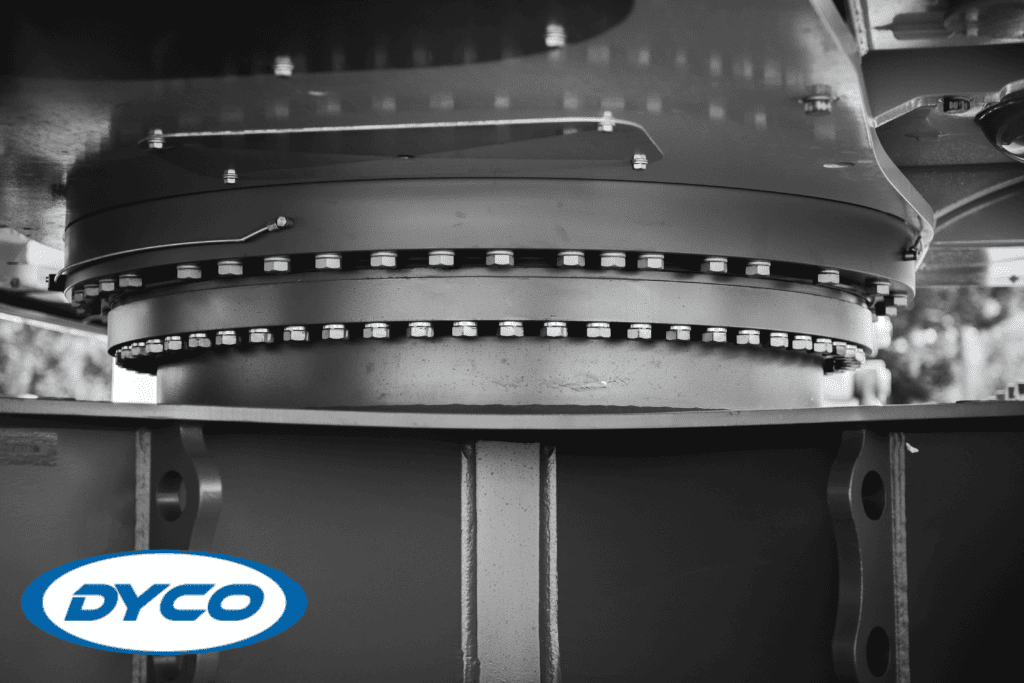 With DYCO at the core, you can expect

peak performance from your excavator!
DYCO Delivers Dependability
Looking for a different part?
Summit Tractor Parts is committed to supporting the following list of models with DYCO slewing rings and hardware kits. If you need any assistance identifying the correct slewing ring for your machine, please use the "slewing ring lookup"  tool above or give us a call.
| | | |
| --- | --- | --- |
| JCB | 8008 CTS | 231/23500 |
| JCB | 801 | 231/23500 |
| JCB | 801.4 | 231/23500 |
| JCB | 801.5 | 231/23500 |
| JCB | 801.6 | 231/23500 |
| JCB | 8014 | 231/23500 |
| JCB | 8016 | 231/23500 |
| JCB | 8017 | 231/23500 |
| JCB | 8018 | 231/23500 |
| JCB | 802 | 233/21300 |
| JCB | 802 Super | 233/21300 |
| JCB | 802.4 | 233/21300 |
| JCB | 802.4 Super | 233/21300 |
| JCB | 802.7 | 232/23500 |
| JCB | 802.7 Plus | 232/23500 |
| JCB | 802.7 Super | 232/23500 |
| JCB | 8025 CTS | 232/21300 |
| JCB | 8025 ZTS | 232/21300 |
| JCB | 8026 CTS | 232/21300 |
| JCB | 8027Z | 232/21300 |
| JCB | 8029 CTS | 232/21300 |
| JCB | 803 | 232/23500 |
| JCB | 803 Magnum | 232/23500 |
| JCB | 803 Plus | 232/23500 |
| JCB | 803 Super | 232/23500 |
| JCB | 8030 ZTS | 232/21300 |
| JCB | 8032Z | 232/21300 |
| JCB | 804 | 232/21300 |
| JCB | 804 Plus | 232/21300 |
| JCB | 804 Super | 232/21300 |
| JCB | 8040ZTS | 234/11000 |
| JCB | 8045ZTS | 234/11000 |
| JCB | 8045ZTS T3 | 234/11000 |
| JCB | 804ZTS T3 | 234/11000 |
| JCB | 8050RTS | 234/11000 |
| JCB | 8050ZTS | 234/11000 |
| JCB | 8052 | 234/11000 |
| | | |
| --- | --- | --- |
| JCB | 8055RTS | 234/11000 |
| JCB | 8055ZTS | 234/11000 |
| JCB | 8056 | 234/11000 |
| JCB | 8060 | 234/11000 |
| JCB | 8065RTS | 234/11000 |
| JCB | 8065ZTS | 234/11000 |
| JCB | 8080 | 931/10297 |
| JCB | 8085ZTS | 931/10297 |
| JCB | 815 | 231/23500 |
| JCB | JS110 | KMB0237 |
| JCB | JS110 | JNB0146 |
| JCB | JS130 | KNB0137 |
| JCB | JS130 | JNB0146 |
| JCB | JS145 | JNB0146 |
| JCB | JS150 | JRB0014 |
| JCB | JS160 | 331/12091 |
| JCB | JS200 | JRB0017 |
| JCB | JS200 | JRB0014 |
| JCB | JS210 | JRB0017 |
| JCB | JS220 | JRB0017 |
| JCB | JS235 | JRB0017 |
| JCB | JS240 | KBB0282 |
| JCB | JS240 | 916/10029 |
| JCB | JS260 | 916/10029 |
| JCB | JS290 | JSB0022 |
| JCB | JS300 | JSB0006 |
| JCB | JS330 | JSB0022 |
| JCB | JS450 | 331/11824 |
| JCB | JS450 | KTB0796 |
| JCB | JS460 | 331/11824 |
| JCB | JS70 | KAB0440 |
| JCB | JZ140 | JNB0146 |
| JCB | JZ235 | 916/10029 |
| JCB | JZ255 | 916/10029 |
| JCB | JZ70 | KAB0440 |
| JCB | Micro | 231/23500 |
| JCB | Micro Plus | 231/23500 |
| JCB | Micro Plus T2 | 231/23500 |