Your go-to source for Link Belt Slewing Rings
Are you tired of searching high and low for the perfect slewing ring for your excavator or mini excavator? Worry no more! Summit Tractor Parts is here to help you find the perfect match. Our inventory is stocked with high-quality Link Belt slewing rings and hardware kits that are perfect for every model.
Our DYCO slewing rings are designed to provide the same performance, functionality, and quality as genuine or OEM assemblies. The best part? We offer these at a fraction of the cost! With a 1-year warranty to back it all up, our customers can rest easy knowing they've made an excellent investment.
Using our easy-to-use slewing ring lookup tool, finding the right part for your machine has never been easier. Fill out a quote request today and let our top-notch team provide affordable solutions, so that your equipment can run at peak performance once again.
Call us today at 866-695-0970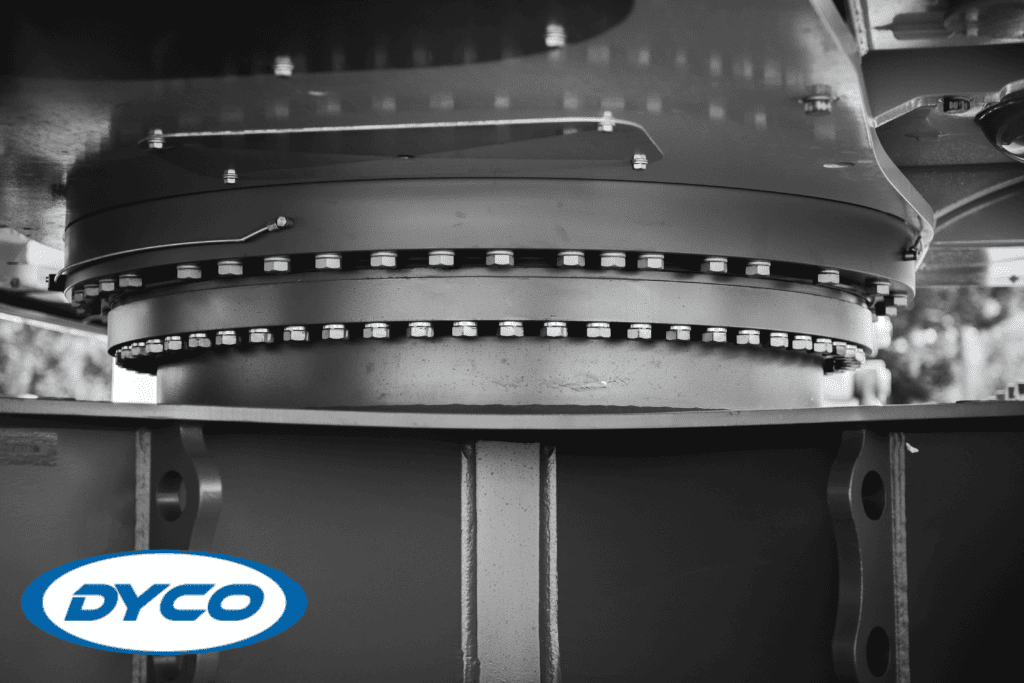 With DYCO at the core, you can expect

peak performance from your excavator!
DYCO Delivers Dependability
Looking for a different part?
Summit Tractor Parts is committed to supporting the following list of models with DYCO slewing rings and hardware kits. If you need any assistance identifying the correct slewing ring for your machine, please use the "slewing ring lookup"  tool above or give us a call.
| | | |
| --- | --- | --- |
| Link Belt | 130 X2 | KMB10410 |
| Link Belt | 130LX | KNB11840 |
| Link Belt | 135 Spin Ace | KMB10410 |
| Link Belt | 160 X2 | KRB11710 |
| Link Belt | 160LX | KLB0202 |
| Link Belt | 210 X2 | KRB11710 |
| Link Belt | 210LX | KRB1347 |
| Link Belt | 225 Spin Ace | KRB1601 |
| Link Belt | 225 Spin Ace Tier III | KRB11710 |
| Link Belt | 240 X2 | KBB11350 |
| Link Belt | 240LX | KBB10080 |
| Link Belt | 250 X3 | KBB11350 |
| Link Belt | 2650Q | KNB0434 |
| Link Belt | 2700Q | KLB0081 |
| Link Belt | 2800Q | KRB1090 |
| Link Belt | 290 LL | KBB0816 |
| Link Belt | 290LX | KBB10100 |
| Link Belt | 330LX | KSB10070 |
| Link Belt | 3400Q | KBB0413 |
| Link Belt | 3400Q TL | KBB0667 |
| | | |
| --- | --- | --- |
| Link Belt | 350 X2 | KSB10070 |
| Link Belt | 350LX | KSB10070 |
| Link Belt | 350X2 Forestry | KSB0946 |
| Link Belt | 360X2 MH | KSB0946 |
| Link Belt | 370 X2 | KSB10070 |
| Link Belt | 370LX Forestry | KSB0946 |
| Link Belt | 370X2 MH | KSB0946 |
| Link Belt | 4300Q | 173004A1 |
| Link Belt | 4300Q | KSB0713 |
| Link Belt | 460 X2 | KTB0847 |
| Link Belt | 460LX | KTB0847 |
| Link Belt | 600LX MH | KTB0847 |
| Link Belt | 80 Spin Ace | KAB10010 |
| Link Belt | LS1600C-II | KAB0440 |
| Link Belt | LS-2650C-II | KNB0137 |
| Link Belt | LS-2800C-II | KRB0374 |
| Link Belt | LS-3400C | KBB0282 |
| Link Belt | LS-3400C-II | KBB0282 |
| Link Belt | LS-4300C-II | KSB0339 |
| Link Belt | LS-5800C-II | KTB0466 |