Premier source for Sumitomo Slewing Rings
Greetings! In search of a reliable and budget-friendly slewing ring for your excavator or mini excavator? Look no further! We are proud to offer a wide range of Sumitomo slewing rings and hardware kits that are compatible with almost all models.
Our DYCO slewing rings boast the same superior performance, functionality, and quality as genuine or OEM assemblies, but at a significantly lower cost. We have such confidence in our product that we offer a 1-year warranty and unparalleled value for your investment.
By simply using our slewing ring lookup tool, you can quickly identify the right part for your machine. Once you do, go ahead and request a quote! Our team prides itself in providing timely responses and affordable options, assuring you that your equipment will operate at peak performance.
Call us today at 866-695-0970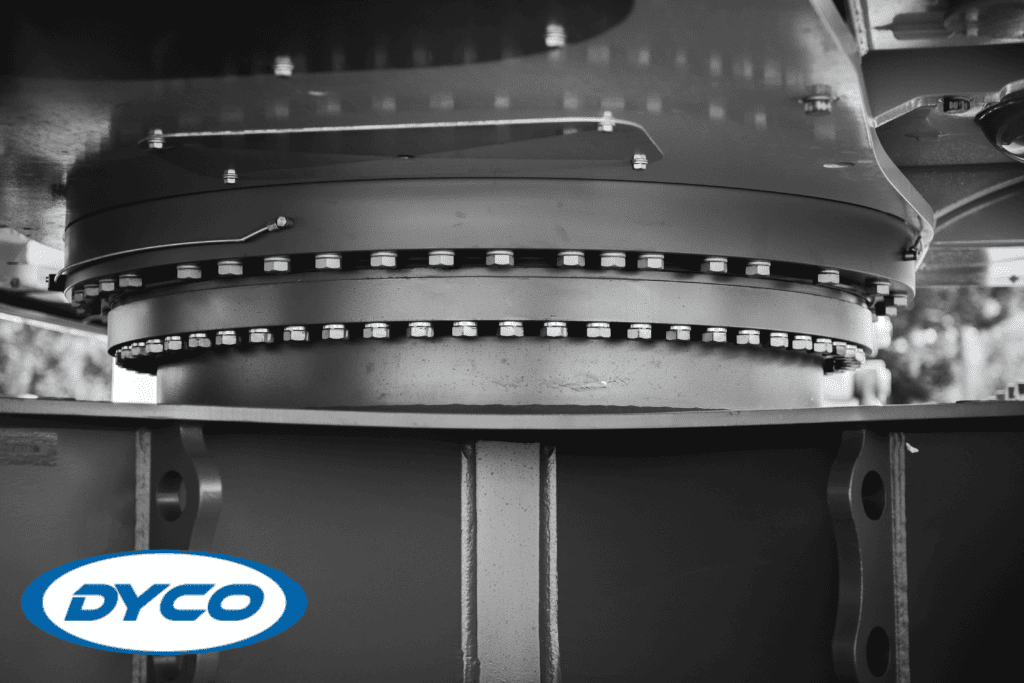 With DYCO at the core, you can expect

peak performance from your excavator!
DYCO Delivers Dependability
Looking for a different part?
Summit Tractor Parts is committed to supporting the following list of models with DYCO slewing rings and hardware kits. If you need any assistance identifying the correct slewing ring for your machine, please use the "slewing ring lookup"  tool above or give us a call.
| | | |
| --- | --- | --- |
| Sumitomo | S160EJ | KAB0230 |
| Sumitomo | S160F2 | KAB0336 |
| Sumitomo | S160F2 | KAB0440 |
| Sumitomo | S160FJ | KAB0230 |
| Sumitomo | S260F2 | KMB0237 |
| Sumitomo | S260FJ | KMB0237 |
| Sumitomo | S265F2 | KNB0137 |
| Sumitomo | S265FJ | KNB0137 |
| Sumitomo | S280EJ | KRB0250 |
| Sumitomo | S280F2 | KRB0374 |
| Sumitomo | S280FJ | KRB0374 |
| Sumitomo | S340F2 | KBB0282 |
| Sumitomo | S340FJ | KBB0282 |
| Sumitomo | S430EJ | KSB0206 |
| Sumitomo | S430F2 | KSB0339 |
| Sumitomo | S430FJ | KSB0206 |
| Sumitomo | S580F2 | KTB0466 |
| Sumitomo | SH100-1 | KMB0327 |
| Sumitomo | SH100-2 | KMB0327 |
| Sumitomo | SH120-1 | KNB0434 |
| Sumitomo | SH120-2 | KNB0434 |
| Sumitomo | SH120-3 | KNB0702 |
| Sumitomo | SH120-5 | KMB10410 |
| Sumitomo | SH125X-3 | KMB0499 |
| Sumitomo | SH125XU-3 | KMB0499 |
| Sumitomo | SH130-5 | KMB10410 |
| Sumitomo | SH130-6 | KMB10410 |
| Sumitomo | SH135U-2 | KMB0419 |
| Sumitomo | SH135UX-3 | KMB0499 |
| Sumitomo | SH135X-2 | KMB0419 |
| Sumitomo | SH135X-3 | KMB0499 |
| Sumitomo | SH135X-3B | KMB0499 |
| Sumitomo | SH145U-1 | KMB0356 |
| Sumitomo | SH160-2 | KLB0081 |
| Sumitomo | SH160-3 | KLB0202 |
| Sumitomo | SH160-5 | KRB11710 |
| Sumitomo | SH160-6 | KRB11710 |
| Sumitomo | SH180-3 | KLB0202 |
| Sumitomo | SH200-1 | KRB1090 |
| Sumitomo | SH200-2 | KRB1090 |
| Sumitomo | SH200-3 | KRB1347 |
| Sumitomo | SH200-5 | KRB11710 |
| Sumitomo | SH210-5 | KRB11710 |
| Sumitomo | SH210-6 | KRB11710 |
| Sumitomo | SH210LC-5 | KRB11710 |
| Sumitomo | SH210LC-6 | KRB11710 |
| Sumitomo | SH215U-2 | KRB1090 |
| Sumitomo | SH220-1 | KBB0413 |
| Sumitomo | SH220-2 | KBB0413 |
| Sumitomo | SH220-3 | KBB0898 |
| Sumitomo | SH220LC-6 | KRB11710 |
| Sumitomo | SH225X-3 | KRB1601 |
| Sumitomo | SH225X-3B | KRB11710 |
| Sumitomo | SH240-3 | KBB0898 |
| | | |
| --- | --- | --- |
| Sumitomo | SH240-5 | KBB11350 |
| Sumitomo | SH240-6 | KBB11350 |
| Sumitomo | SH250-3 | KBB0816 |
| Sumitomo | SH250-6 | KBB11350 |
| Sumitomo | SH290-3 | KBB0816 |
| Sumitomo | SH300-1 | KSB0339 |
| Sumitomo | SH300-1 | KSB0713 |
| Sumitomo | SH300-2 | KSB0713 |
| Sumitomo | SH300-2 | KSB0719 |
| Sumitomo | SH300-3 | KSB0851 |
| Sumitomo | SH300HD-5 | KSB0851 |
| Sumitomo | SH300HD-6 | KSB0851 |
| Sumitomo | SH330-3 | KSB0851 |
| Sumitomo | SH330-5 | KSB0851 |
| Sumitomo | SH330-6 | KSB0851 |
| Sumitomo | SH330LC-5 | KSB0851 |
| Sumitomo | SH330LC-6 | KSB0851 |
| Sumitomo | SH350-1 | KSB0713 |
| Sumitomo | SH350-2 (HD) | KSB0719 |
| Sumitomo | SH350-3 | KSB0851 |
| Sumitomo | SH350-5 | KSB0851 |
| Sumitomo | SH350HD-6 | KSB0851 |
| Sumitomo | SH360HD-5 | KSB0851 |
| Sumitomo | SH380-5 | KSB0851 |
| Sumitomo | SH380LHD-6 | KSB0851 |
| Sumitomo | SH400-1 | KTB0466 |
| Sumitomo | SH400-1 | KTB0683 |
| Sumitomo | SH400-2 | KTB0683 |
| Sumitomo | SH400-3 | KTB0847 |
| Sumitomo | SH450-2 | KTB0683 |
| Sumitomo | SH450-3 | KTB0847 |
| Sumitomo | SH450HD-3 | KTB0847 |
| Sumitomo | SH450HD-3B | KTB0847 |
| Sumitomo | SH450HD-6 | KTB0847 |
| Sumitomo | SH450LHD-3B | KTB0847 |
| Sumitomo | SH460-5 | KTB0847 |
| Sumitomo | SH470-6 | KTB0847 |
| Sumitomo | SH480HD-5 | KTB0847 |
| Sumitomo | SH480LCHD-5 | KTB0847 |
| Sumitomo | SH500LHD-5 | KTB0847 |
| Sumitomo | SH55U2 | KEB0129 |
| Sumitomo | SH60-1 | KAB0440 |
| Sumitomo | SH60-2 | KAB0440 |
| Sumitomo | SH65U1 | 60540536 |
| Sumitomo | SH65U2 | KEB0129 |
| Sumitomo | SH756A | KAB0730 |
| Sumitomo | SH75U-1 | KAB0440 |
| Sumitomo | SH75U-2 | KAB0440 |
| Sumitomo | SH75X3 | KAB0730 |
| Sumitomo | SH75X3B | KAB0730 |
| Sumitomo | SH75X6 | KAB0730 |
| Sumitomo | SH75XU-3 | KAB0730 |
| Sumitomo | SH80-3 | KAB0730 |
| Sumitomo | SH80-3B | KAB0730 |
| Sumitomo | SH80-6 | KAB10010 |