Specializing in Volvo Slewing Rings
Hey there! Are you in the market for a quality and budget-friendly slewing ring for your excavator or mini excavator? We are happy to help! We carry a wide range of Volvo slewing rings and hardware kits that suit almost all models.
Our DYCO slewing rings have the same level of performance, functionality, and quality as genuine or OEM assemblies, but at a significantly lower price. To assure your satisfaction, they are backed with a 1-year warranty offering amazing value for your money!
Use our slewing ring lookup tool and quickly find the right part for your machine. Once you have found it, go ahead and request a quote! Our team will provide prompt responses and affordable solutions, so you can be confident that your equipment will run like new again.
Call us today at 866-695-0970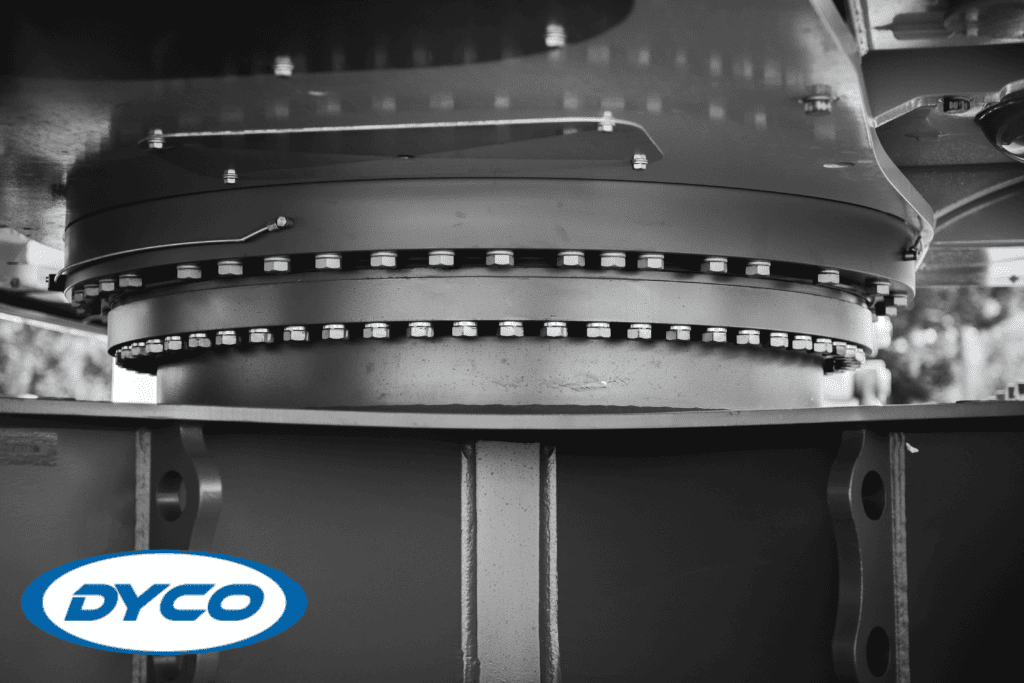 With DYCO at the core, you can expect

peak performance from your excavator!
DYCO Delivers Dependability
Looking for a different part?
Summit Tractor Parts is committed to supporting the following list of models with DYCO slewing rings and hardware kits. If you need any assistance identifying the correct slewing ring for your machine, please use the "slewing ring lookup"  tool above or give us a call.
| | | |
| --- | --- | --- |
| Volvo | EB290B NLC | 1155-01201 |
| Volvo | EC13 XR | PJ4990002 |
| Volvo | EC13 XTV | PJ4990002 |
| Volvo | EC135B LC | 1055-01461 |
| Volvo | EC14 | PJ4990002 |
| Volvo | EC140 LC | 1055-01461 |
| Volvo | EC140 LCM | 1055-01461 |
| Volvo | EC140B | 1055-01461 |
| Volvo | EC140B LC | 14577175 |
| Volvo | EC140B LCM | 14577175 |
| Volvo | EC140C | 1055-01461 |
| Volvo | EC140C L | 14577175 |
| Volvo | EC140D L | 14577175 |
| Volvo | EC140D LM | 14577175 |
| Volvo | EC15 XR | PJ4990002 |
| Volvo | EC15 XT | PJ4990002 |
| Volvo | EC15 XTV | PJ4990002 |
| Volvo | EC150 | 14563341 |
| Volvo | EC15B XR | PJ4990002 |
| Volvo | EC15B XT | PJ4990002 |
| Volvo | EC15B XTV | PJ4990002 |
| Volvo | EC160B LC | 14563341 |
| Volvo | EC160B NLC | 14563341 |
| Volvo | EC160C L | 14563341 |
| Volvo | EC160C LN | 14563341 |
| Volvo | EC160D | 14647522 |
| Volvo | EC180B LC | 14563341 |
| Volvo | EC180C L | 14563341 |
| Volvo | EC20 XT | PJ4990002 |
| Volvo | EC20 XTV | PJ4990002 |
| Volvo | EC200B | 14577178 |
| Volvo | EC20B XT | PJ4990002 |
| Volvo | EC20B XTV | PJ4990002 |
| Volvo | EC210 | 1055-01500 |
| Volvo | EC210 LC | 1055-01500 |
| Volvo | EC210 LR | 1055-01500 |
| Volvo | EC210B | 14563328 |
| Volvo | EC210B F | 14563328 |
| Volvo | EC210B FX | 14563328 |
| Volvo | EC210B LC | 14577178 |
| Volvo | EC210B LC | 14563328 |
| Volvo | EC210B LR | 14577178 |
| Volvo | EC210B LR | 14563328 |
| Volvo | EC210B NC | 14577178 |
| Volvo | EC210B NC | 14563328 |
| Volvo | EC210B NLC | 14577178 |
| Volvo | EC210B NLC | 14563328 |
| Volvo | EC210C | 14563343 |
| Volvo | EC210C L | 14577178 |
| Volvo | EC210C LD | 14577178 |
| Volvo | EC210C LR | 14577178 |
| Volvo | EC210C N | 14577178 |
| Volvo | EC210C NL | 14577178 |
| Volvo | EC210F | 1055-01500 |
| Volvo | EC210N LC | 1055-01500 |
| Volvo | EC220D L | 14577178 |
| Volvo | EC220D LR | 14577178 |
| Volvo | EC220D N | 14577178 |
| Volvo | EC235C | 14563343 |
| Volvo | EC235C LD | 14577178 |
| Volvo | EC235C NL | 14577178 |
| Volvo | EC235D NL | 14577178 |
| Volvo | EC240 | 14563334 |
| Volvo | EC240 LC | 14563334 |
| Volvo | EC240 LR | 14563334 |
| Volvo | EC240B | 14563334 |
| Volvo | EC240B FX | 14563334 |
| Volvo | EC240B FX | 14647525 |
| Volvo | EC240B LC | 14563334 |
| Volvo | EC240B LC | 14647525 |
| Volvo | EC240B LR | 14563334 |
| Volvo | EC240B LR | 14647525 |
| Volvo | EC240B NLC | 14647525 |
| Volvo | EC240C L | 14563334 |
| Volvo | EC240C L | 14647525 |
| Volvo | EC240C LD | 14563334 |
| Volvo | EC240C LD | 14647525 |
| Volvo | EC240C LR | 14563334 |
| Volvo | EC240C LR | 14647525 |
| Volvo | EC240C NL | 14563334 |
| Volvo | EC240C NL | 14647525 |
| Volvo | EC25 | 11802596 |
| Volvo | EC250D L | 14647525 |
| Volvo | EC250D LR | 14647525 |
| Volvo | EC250D NL | 14647525 |
| Volvo | EC27C | 11802596 |
| Volvo | EC290 | 1155-01201 |
| Volvo | EC290 LC | 1155-01201 |
| Volvo | EC290 LR | 1155-01201 |
| Volvo | EC290 NLC | 1155-01201 |
| Volvo | EC290B FX | 1155-01201 |
| Volvo | EC290B LC | 1155-01201 |
| | | |
| --- | --- | --- |
| Volvo | EC290B LR | 1155-01201 |
| Volvo | EC290C L | 1155-01201 |
| Volvo | EC290C LD | 1155-01201 |
| Volvo | EC290C LR | 1155-01201 |
| Volvo | EC290C NL | 1155-01201 |
| Volvo | EC30 | 11802596 |
| Volvo | EC300D L | 1155-01201 |
| Volvo | EC300D LR | 1155-01201 |
| Volvo | EC300D NL | 1155-01201 |
| Volvo | EC330B LC | 1155-01270 |
| Volvo | EC330C L | 1155-01270 |
| Volvo | EC330C LD | 1155-01270 |
| Volvo | EC340D L | 1155-01270 |
| Volvo | EC35 | 11802521 |
| Volvo | EC35C | 11802521 |
| Volvo | EC360 | 1155-01270 |
| Volvo | EC360 LC | 1155-01270 |
| Volvo | EC360B LC | 1155-01270 |
| Volvo | EC360B LR | 1155-01270 |
| Volvo | EC360C HR | 1155-01270 |
| Volvo | EC360C L | 1155-01270 |
| Volvo | EC360C LD | 1155-01270 |
| Volvo | EC360C NL | 1155-01270 |
| Volvo | EC360N LC | 1155-01270 |
| Volvo | EC380D HR | 1155-01270 |
| Volvo | EC380D L | 1155-01270 |
| Volvo | EC380D NL | 1155-01270 |
| Volvo | EC45 | 11802521 |
| Volvo | EC460 | 1055-00600 |
| Volvo | EC460 LC | 1055-00600 |
| Volvo | EC460B LC | 14507709 |
| Volvo | EC460B LR | 14507709 |
| Volvo | EC460C HR | 14507709 |
| Volvo | EC460C L | 14507709 |
| Volvo | EC460C LD | 14507709 |
| Volvo | EC480D HR | 14507709 |
| Volvo | EC480D L | 14507709 |
| Volvo | EC55 | 1050-20110 |
| Volvo | EC55 (EU) | 1050-20110 |
| Volvo | EC55-2 | 1050-20110 |
| Volvo | EC55B | 1050-20110 |
| Volvo | EC55C | 1050-20110 |
| Volvo | EC60C | 1050-20110 |
| Volvo | EC700B HR | 14530415 |
| Volvo | EC700B LC | 14530415 |
| Volvo | EC700C  HR | 14530415 |
| Volvo | EC700C L | 14530415 |
| Volvo | EC700C LD | 14530415 |
| Volvo | ECR145C L | 1055-01461 |
| Volvo | ECR145C L | 14577175 |
| Volvo | ECR145D L | 14577175 |
| Volvo | ECR235C L | 14566018 |
| Volvo | ECR235D L | 14566018 |
| Volvo | ECR28 | 11802596 |
| Volvo | ECR305C L | 1155-01201 |
| Volvo | ECR38 | 11802521 |
| Volvo | ECR45 | 11802521 |
| Volvo | ECR48C | 11802521 |
| Volvo | ECR58 | 1050-20110 |
| Volvo | ECR88 | 14530320 |
| Volvo | EW130 | 1055-01461 |
| Volvo | EW140B (EU) | 14380692 |
| Volvo | EW140C | 1055-01461 |
| Volvo | EW140C | 14577175 |
| Volvo | EW145B | 14577175 |
| Volvo | EW160C | 14563341 |
| Volvo | EW170 | 1055-01500 |
| Volvo | EW180 | 1055-01500 |
| Volvo | EW180B | 14563328 |
| Volvo | EW180C | 14566018 |
| Volvo | EW180C | 14577178 |
| Volvo | EW180C | 14563343 |
| Volvo | EW180D | 14566018 |
| Volvo | EW200B | 14563328 |
| Volvo | EW210C | 14577178 |
| Volvo | EW210C | 14563343 |
| Volvo | EW210D | 14566018 |
| Volvo | EW230C | 14647525 |
| Volvo | EW55 | 1050-20110 |
| Volvo | EW55B | 1050-20110 |
| Volvo | EW55B | 1050-20110 |
| Volvo | EW60C | 1050-20110 |
| Volvo | FC2121C | 14577178 |
| Volvo | FC2421C | 14577178 |
| Volvo | FC2421C | 14563343 |
| Volvo | FC2924C | 14563334 |
| Volvo | FC2924C | 14647525 |
| Volvo | FC3329C | 1155-01201 |
| Volvo | PL3005D | 1155-01201 |
| Volvo | PL4608 | 14507709 |
| Volvo | PL4611 | 14507709 |
| Volvo | PL4808D | 14507709 |