The number one source for Yanmar Slewing Rings
At Summit Tractor Parts, we know exactly how frustrating it can be to search for the perfect slewing ring for your excavator or mini excavator. That's why we're confident that we can help you find the ideal match. Our inventory is stocked with top-quality Yanmar slewing rings and hardware kits, perfect for every model.
Our DYCO slewing rings are designed to provide the same level of performance, functionality, and quality of genuine or OEM assemblies, all while being available at a fraction of the cost. Plus, with our 1-year warranty, you can be confident that you've made an excellent investment.
Using our simple slewing ring lookup tool, finding the right part for your machine has never been easier. Request a quote today and let our expert team provide an affordable solution, so that your equipment can run at peak performance once again. You can count on Summit Tractor Parts for superior quality and service.
Call us today at 866-695-0970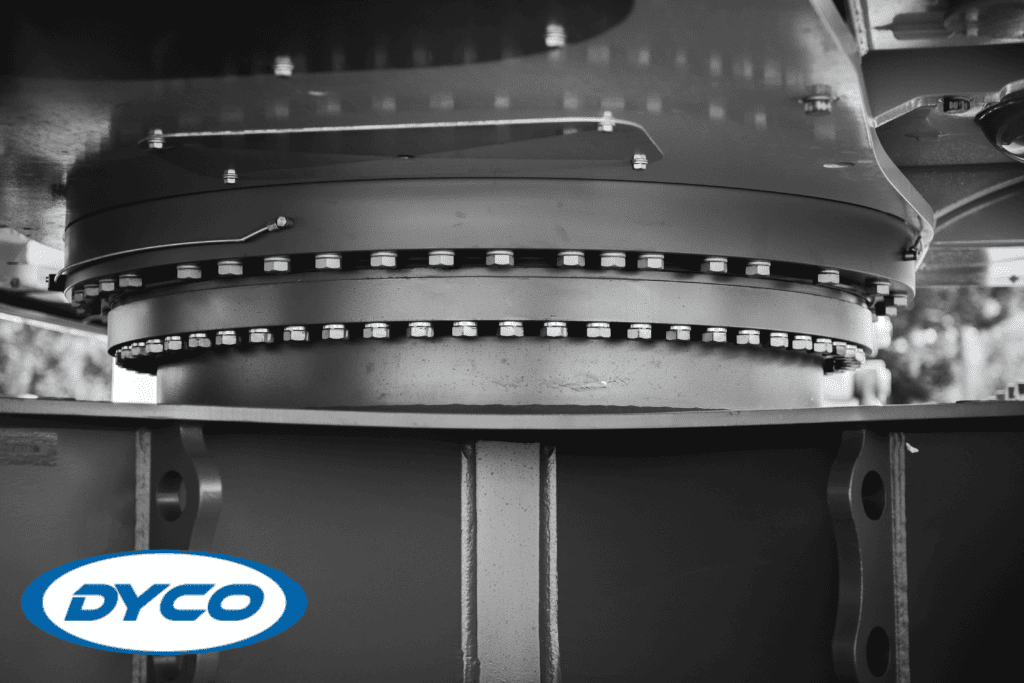 With DYCO at the core, you can expect

peak performance from your excavator!
DYCO Delivers Dependability
Looking for a different part?
Summit Tractor Parts is committed to supporting the following list of models with DYCO slewing rings and hardware kits. If you need any assistance identifying the correct slewing ring for your machine, please use the "slewing ring lookup"  tool above or give us a call.
| | | |
| --- | --- | --- |
| Yanmar | B07-1 | 953KMO-02191 |
| Yanmar | B08 | 172157-57600 |
| Yanmar | B08-3 | 172157-57600 |
| Yanmar | B12-1 | 172149-57600 |
| Yanmar | B12-2 | 172149-57600 |
| Yanmar | B12-2B | 172149-57600 |
| Yanmar | B12-3 | 172447-57600 |
| Yanmar | B12P | 172149-57600 |
| Yanmar | B14 | 172149-57600 |
| Yanmar | B15 | 172149-57600 |
| Yanmar | B15-3 | 172149-57600 |
| Yanmar | B17 | 172149-57600 |
| Yanmar | B17-2 | 172149-57600 |
| Yanmar | B17-3 | 172149-57600 |
| Yanmar | B18 | 172149-57600 |
| Yanmar | B19 | 172183-57600 |
| Yanmar | B1U-1 | 182901-47650 |
| Yanmar | B2-5 | 172456-57600 |
| Yanmar | B27 | 172142-57600 |
| Yanmar | B27-1 | 172142-57600 |
| Yanmar | B27-2 | 172142-57600 |
| Yanmar | B27-2B | 172142-57600 |
| Yanmar | B3 | 172142-57600 |
| Yanmar | B3-1 | 172142-57600 |
| Yanmar | B32 | 172148-57600 |
| Yanmar | B3-2 | 172142-57600 |
| Yanmar | B32-1 | 172148-57600 |
| Yanmar | B32-2 | 172148-57600 |
| Yanmar | B3-3A | 172458-57600 |
| Yanmar | B3-5 | 172458-57600 |
| Yanmar | B3-5B | 172458-57600 |
| Yanmar | B3-6 | 172458-57600 |
| Yanmar | B3-6A | 172458-57600-2 |
| Yanmar | B37-1 | 172148-57600 |
| Yanmar | B37-2 | 172148-57600 |
| Yanmar | B37-2A | 172148-57600 |
| Yanmar | B37-2B | 172148-57600 |
| Yanmar | B37V (EU) | 172148-57600 |
| Yanmar | B3U | 182900-17690 |
| Yanmar | B4-6 | 172458-57600 |
| Yanmar | B4-6A | 172458-57600-2 |
| Yanmar | B4U | 182900-25530 |
| Yanmar | B4U-1 | 182901-30370 |
| Yanmar | B5 | 172124-57602 |
| Yanmar | B50 | 172124-57602 |
| Yanmar | B50-1 | 172124-57602 |
| Yanmar | B50-2 | 172124-57602 |
| Yanmar | B50-2A | 172124-57602 |
| Yanmar | B50-2B | 172124-57602 |
| Yanmar | B5-1 | 172124-57602 |
| Yanmar | B5-2 | 172124-57602 |
| Yanmar | B6 | 172124-57602 |
| Yanmar | B6-1 | 172124-57602 |
| Yanmar | B6-2 | 172124-57602 |
| Yanmar | B6-3 | 172445-57600 |
| Yanmar | B6-3A | 172445-57600 |
| Yanmar | B6-5 | 172445-57600 |
| Yanmar | B6-6 | 172445-57600 |
| Yanmar | B6-6A | 172445-57600 |
| Yanmar | B6U | 182900-36430 |
| Yanmar | B6U-1 | 182900-36430 |
| Yanmar | B7-3 | 172187-57600 |
| Yanmar | B7-5 | 172187-57600 |
| Yanmar | B7-5A | 172187-57600 |
| Yanmar | B7-5B | 172187-57600 |
| Yanmar | B7U | 189200-55450 |
| Yanmar | B7U | 182900-85100 |
| Yanmar | J09 | 172157-57600 |
| Yanmar | SV08 | 172157-57600 |
| Yanmar | SV08-1 | 172157-57600 |
| Yanmar | SV13 | 172447-57600 |
| Yanmar | SV15 | 172149-57600 |
| Yanmar | SV17 | 172149-57600 |
| | | |
| --- | --- | --- |
| Yanmar | SV17E | 172149-57600 |
| Yanmar | VIO10 | 172186-57600 |
| Yanmar | VIO10-1 | 172447-57600 |
| Yanmar | VIO10-2 | 172447-57600 |
| Yanmar | VIO10-2A | 172447-57600 |
| Yanmar | VIO15 | 172183-57600 |
| Yanmar | VIO15-1 | 172183-57600 |
| Yanmar | VIO15-2 | 172447-57600 |
| Yanmar | VIO15-2A | 172447-57600 |
| Yanmar | VIO17 | 172447-57600 |
| Yanmar | VIO20 | 172183-57600 |
| Yanmar | VIO20-1 | 172183-57600 |
| Yanmar | VIO20-2 | 172456-57600 |
| Yanmar | VIO20-3 | 172456-57600 |
| Yanmar | VIO27-2 | 172458-57600 |
| Yanmar | VIO27-3 | 172458-57600 |
| Yanmar | VIO27-3B | 172458-57600 |
| Yanmar | VIO27-5 | 172458-57600 |
| Yanmar | VIO27-5B | 172458-57600-2 |
| Yanmar | VIO30 | 172142-57600 |
| Yanmar | VIO30-1 | 172142-57600 |
| Yanmar | VIO30-2 | 172458-57600 |
| Yanmar | VIO30-3 | 172458-57600 |
| Yanmar | VIO30-3B | 172458-57600 |
| Yanmar | VIO30-5 | 172458-57600 |
| Yanmar | VIO30-5B | 172458-57600-3 |
| Yanmar | VIO30-6 | 172458-57600-3 |
| Yanmar | VIO35 | 172148-57600 |
| Yanmar | VIO35-1 | 172148-57600 |
| Yanmar | VIO35-2 | 172458-57600 |
| Yanmar | VIO35-3 | 172458-57600 |
| Yanmar | VIO35-3B | 172458-57600 |
| Yanmar | VIO35-5 | 172458-57600 |
| Yanmar | VIO35-5B | 172458-57600-3 |
| Yanmar | VIO35-6 | 172458-57600-2 |
| Yanmar | VIO35-6A | 172458-57600-2 |
| Yanmar | VIO40 | 172124-57602 |
| Yanmar | VIO40-1 | 172124-57602 |
| Yanmar | VIO40-2 | 172445-57600 |
| Yanmar | VIO40-2A | 172445-57600 |
| Yanmar | VIO40-3 | 172445-57600 |
| Yanmar | VIO40-5 | 172445-57600 |
| Yanmar | VIO40-5B | 172445-57600 |
| Yanmar | VIO45 (EU) | 172445-57600 |
| Yanmar | VIO45 (EU) | 172486-57600 |
| Yanmar | VIO45-5 | 172445-57600 |
| Yanmar | VIO45-5B | 172445-57600 |
| Yanmar | VIO50 | 172124-57602 |
| Yanmar | VIO50-1 | 172124-57602 |
| Yanmar | VIO50-2 | 172445-57600 |
| Yanmar | VIO50-2A | 172445-57600 |
| Yanmar | VIO50-3 | 172445-57600 |
| Yanmar | VIO50-3B | 172445-57600 |
| Yanmar | VIO50-5 | 172445-57600 |
| Yanmar | VIO50-5B | 172445-57600 |
| Yanmar | VIO50U (EU) | 172486-57600 |
| Yanmar | VIO55 | 172445-57600 |
| Yanmar | VIO55 (EU) | 172486-57600 |
| Yanmar | VIO55-2 | 172445-57600 |
| Yanmar | VIO55-2A | 172445-57600 |
| Yanmar | VIO55-3A | 172445-57600 |
| Yanmar | VIO55-5B | 172445-57600 |
| Yanmar | VIO55-5C | 172445-57600 |
| Yanmar | VIO57U (EU) | 172486-57600 |
| Yanmar | VIO70 | 172187-57600 |
| Yanmar | VIO70-2 | 172187-57600 |
| Yanmar | VIO70-3 | 172187-57600 |
| Yanmar | VIO70-3A | 172187-57600 |
| Yanmar | VIO75 | 172187-57600 |
| Yanmar | VIO75A | 172187-57600 |
| Yanmar | YB271 | 172142-57600 |
| Yanmar | YB271UZ | 172142-57600 |
| Yanmar | YB451 | 172124-57602 |
| Yanmar | YB501 | 172124-57602 |